Why Choose Pecatonica Area School District?
What is it that makes the Pecatonica Area School District unique, and on top of that, a great choice for your child's public education?

Our High School is Nationally Recognized!
If you like rankings, you will be happy to know that in the 2017 school year, US News and World Report gave Pecatonica High School a Silver Ranking due to our our Advanced Placement Scores and third grade reading readiness. We also were considered a "Tier III Advanced Placement Pacesetting" school, meaning we have more students than average not only taking the AP exams, but getting scores of three or better. In 2018, US News and World Report gave Pecatonica a "Bronze" ranking. In our area, the only other schools to get ranked were New Glarus, Darlington, and Dodgeville. In 2019, The AP recognized Pecatonica for moving up to a Tier II Advanced Placement Pacesetting school. We were the only area school recognized in Tier I or II.

If you want true testimonials on the above, however --- just ask parents. They will tell you all the great things that they see in our school district and in our students every day. There is a lot of "Pec Pride" to go around! View our Facebook page also. Make sure you are looking for the school in Wisconsin, as there is a district also named Pecatonica just south of the Wisconsin border!

Pecatonica Middle School has earned the US News ranking as a Best Middle School in the state of WI for 2022!
Public middle schools that earned the U.S. News rankings are in the top 30% in their state. For each state, schools were assessed on their pupils' proficiencies in mathematics and reading, as measured by state assessment tests. Half of the ranking formula was the results themselves; the other half was the results in the context of socioeconomic demographics.
In other words, the top-ranked schools are high achieving ones that succeeded in educating all of their students. All data for the rankings are from third-party sources, including the U.S. Department of Education.

Academics
Small class-sizes: our elementary school classes are co-taught with two teachers and a special education and do not exceed a ratio of 1:15. Most classes are between 14 and 16 children. The same class sizes are also in play in most middle school and high school subjects. Our teachers also differentiate learning for children at the elementary level, so we have numerous teachers changing learning up at each grade level to meet the best needs of our students.

We have great teachers. In fact, most of our teachers have at least one master's degree and some are even working toward doctorates in content areas such as math, science, and English. Our teachers are truly passionate about their subjects and teaching children! Our teachers, once employed at the school district, have a tendency to stay here because they love the culture at Pecatonica so much!

Advanced Placement classes. All of our students have access to every AP course. If AP is not offered on site, we will work with students to have them take it remotely through our distance learning platform (BOOST) which is a partnership with other Six Rivers school districts and taught by a licensed high school teacher, through the Southwest Regional Technology Network with CESA 3 (SRTNC). If BOOST does not offer it, we can acquire the course through other distance learning options. Our teachers will supervise and instruct students through independent study. The bottom line: if we don't offer it, we will get it and support students who want to take it.

Preparation for 21st Century Skills: Pecatonica High School is the only school in Southwestern Wisconsin that offers AP Computer Science. We also offer coding and robotics as early as 5th grade. We offer Spanish in middle school so that our students can graduate ready to minor in Spanish at a UW System school. We also offer a robust career and technical education program and are the flagship school of the regional Construction Academy.

Our graduates routinely perform at least at the State average on the ACT. They also attend four-year colleges both in and outside of Wisconsin, as well as two year technical colleges. Our graduates regularly come back to school and tell us how prepared they were for "life after high school" after attending school at Pecatonica.

Student Body
Every child "fits in" at PEC. Pecatonica kids are known throughout the area as kids who are accepting of others and as kids who work well with anyone. Perhaps it's because we've grown up with the same kids throughout our entire school career, but it's true: we play well with others and are consistently recognized as "good sports" by other teams' coaches and officials.

Athletics
Our athletics are consistently competitive and our teams are generally smaller, so children get a chance to play. In addition, we don't cut from teams or try-outs. If a child wants to participate in athletics, we encourage it and help them thrive.

Last year, nearly 80% of our seniors participated in 2 or more athletic (JV or Varsity) activities each year of their four years.

Activities
We offer numerous extra-curricular activities that are recognized throughout Southwestern Wisconsin and the State. Our FFA program is highly recognized and we routinely have teams that compete at the state and national level. We have an excellent marching band that performs in area events and state competitions. We have leadership opportunities for students in student council, Educator's Rising, and in forensics.

Our Community
The Pecatonica Area School District covers the corners of four counties. Our largest communities of Moscow Township, Hollandale and Blanchardville are huge supporters of our school district. Voters routinely back our school district through funding initiatives, fundraising, and gifts to the school. We are immensely grateful for the investment that the communities have put into the school district.

The investment extends well beyond the buildings and the annual budget. Did you know that the Class of 2017 received $250,000 plus in scholarships on graduation day? Can you think of any other small community that pulls together to send their graduates off into life with financial support such as that?

Trust us, your child will be challenged academically at Pecatonica and we will help and encourage them to find their niche.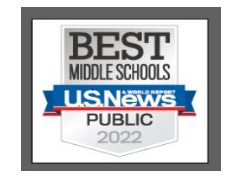 For more information, or to receive a tour of our school, please contact our building principals. We look forward to seeing you!